Do you know the best way to sell anything quicker?
How many people do you think will see your Ad if you advertising it on a Classified website?
The number is less than 500, and most will be brokers and sales companies.
Don't you want to advertise in a place where most of the people hang out?
The Crowd is on

YouTube!
When you advertise on YouTube, your Ad will be viewed by thousands of people, apparently for the same cost. 
Not only that, you can even target people who had search for the product or service you offer via Google. It is possible to target them on YouTube and show your Ad only to them.
Moreover, now all phone service companies offer YouTube packages. It has tremendously increased the number of YouTube users in Sri Lanka.
Don't you think this is the best time to advertise on YouTube?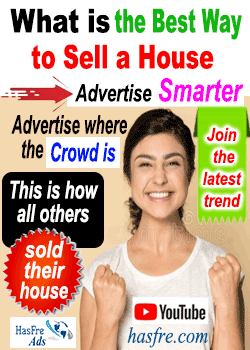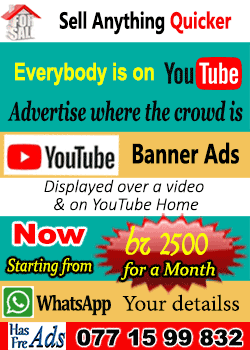 Your YouTube Ad will be displayed like below
On Mibile Phones & Tabs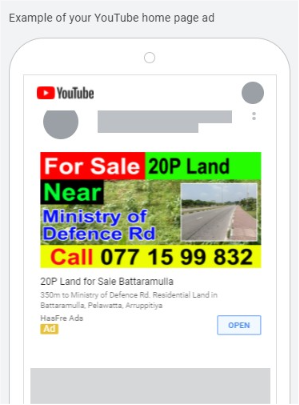 On Laptops & Desktop Computers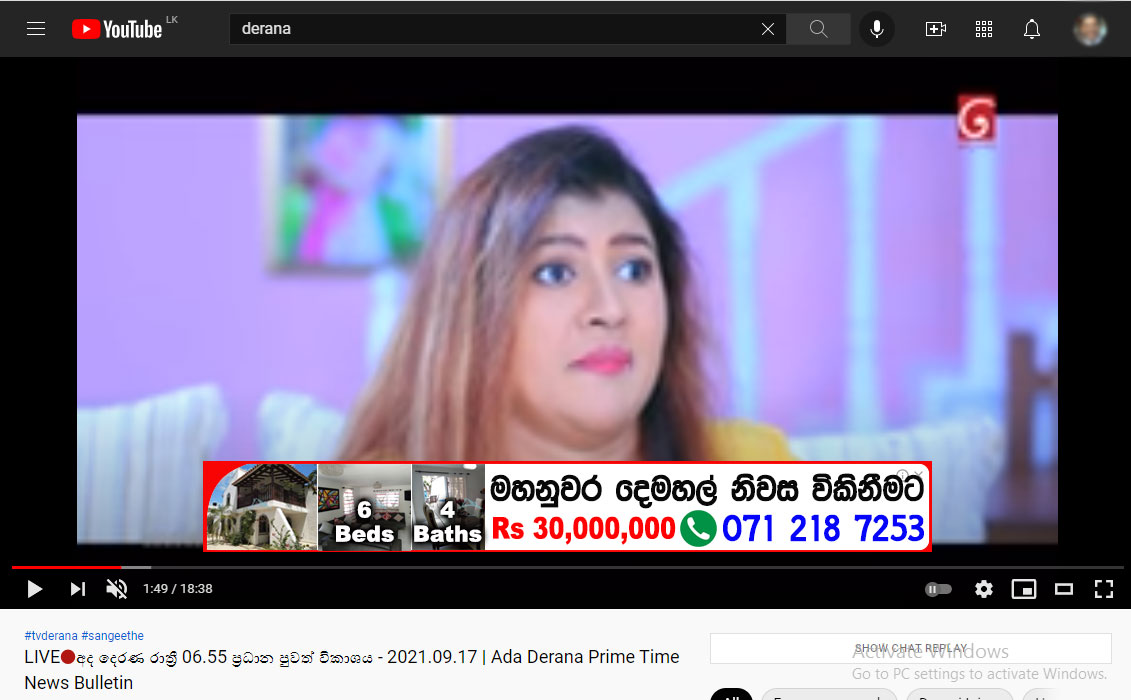 - As a Banner Ad on Derana Tv YouTube Channel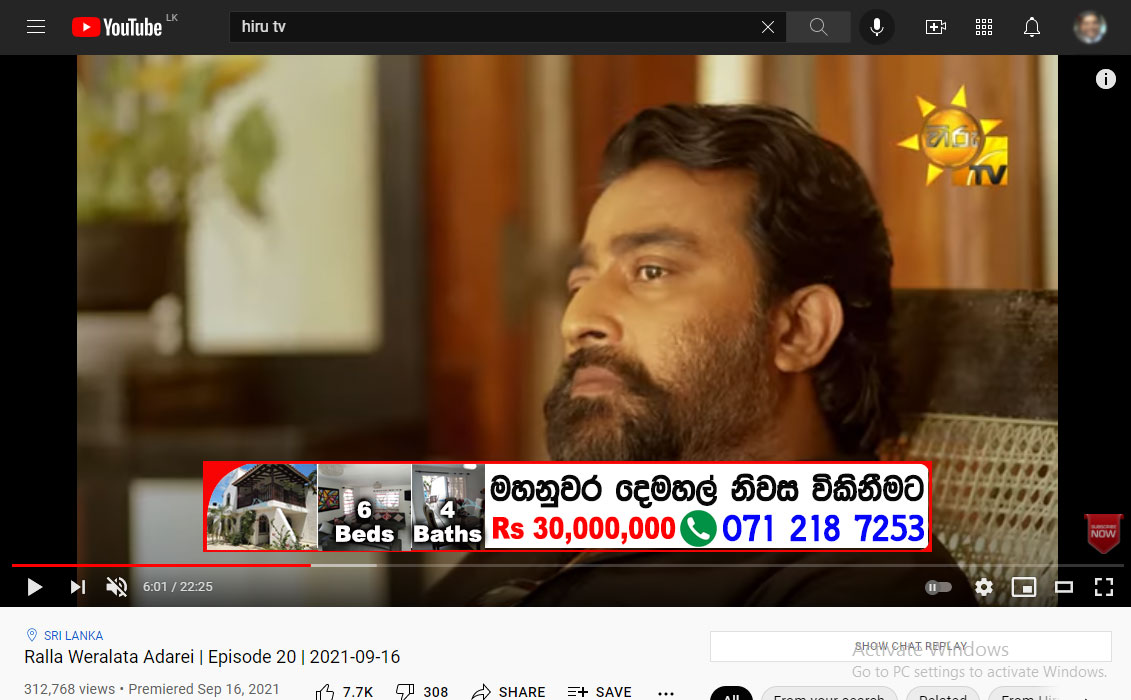 - As a Banner Ad on Hiru TV YouTube Channel
Your advertisements will be displayed on all advertising-enabled YouTube channels.
The ability to target people who are looking for what you have to offer is a distinct advantage. 
For example, if you have a house to sell, we can target people who had searched on Google for 'House for Sale'.
You can save & maximize your ROI (Return on Investment) when we target who see the advertisement.
Please WhatsApp details of your advertisement if you like to advertise on YouTube.
Please touch the number above if you are on the Phone.